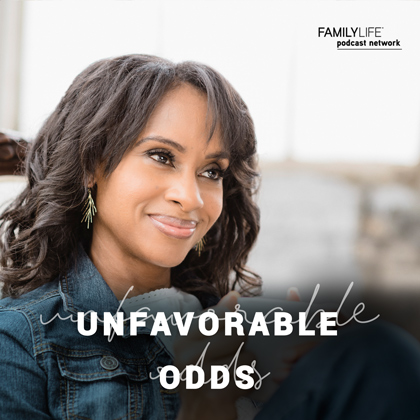 The Unfavorable Odds Podcast is a part of the FamilyLife Podcast Network.
Kim Anthony introduces us to men and women who have faced trials, tragedies and suffering and have discovered God's presence in the midst of their pain.
Though their circumstances vary, one common element is that they each have experienced God's sufficient grace right when they needed it the most.
Kim's hope is that with each new episode of Unfavorable Odds, listeners will be encouraged to find their strength in Jesus in the midst of every obstacle they face. As we learn to depend on Him, we find that He is able to help us overcome even what seems to be the most unfavorable of odds.